Half a year has already passed since the blockchain gaming has attracted attention in February 2018. It has made rapid progress in the past 6 months!
In this article, I will summarize recent trends of blockchain gaming & dApp while tracing back this growing market.
Blockchain gaming market
google trend|Steady in Japan · Downward trend in the world
Google trends shows the popularity of "dApps" keyword.
The number increased since around January when blockchain started to attract attention in Japan. Thereafter it has been flattening with increasing or decreasing. Peak in January is the effect of CryptoKitties.
This result is consistent with my personal view of blockchain gaming. Several blogs and media started from February to May. However, some of them have already stopped updating. I regularly search "dapps" or "Blockchain Gaming" on Twitter: although the number of new games are increasing, the number of new players doesn't incresce  much.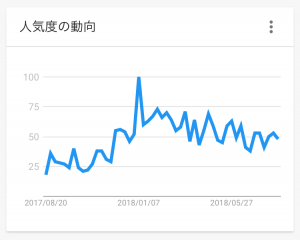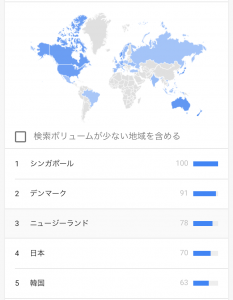 World's peak came in January due to the influence of CryptoKitties, but it has followed a downward trend after that. It seems to be the result of the cryptocurrency exchange rate because people who invest in the cryptocurrency and those who search by dApps are overlapped.
We should notice that Singapore is the largest search volume region. Many of the teams based in Singapore having dapps projects. One of the famous blockchain gaming Etheremon is also based in Singapore.
Blockchain gaming market is expanding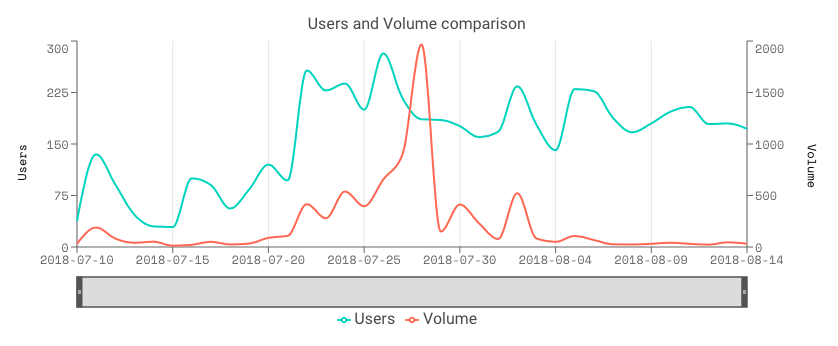 Trend of GODS UNCHAINED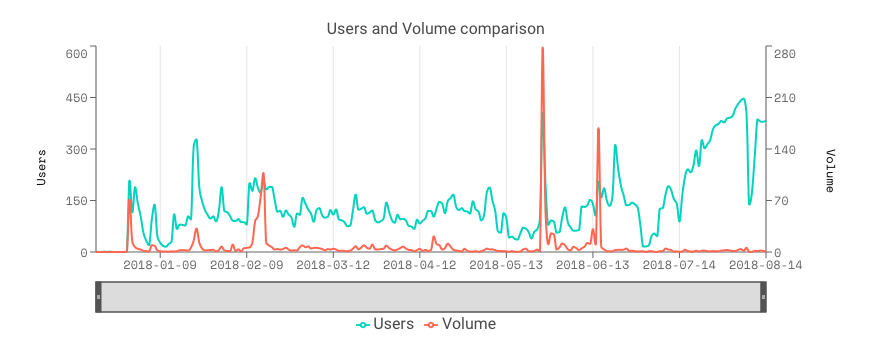 Trend of Etheremon
Graphs are made by DappRader
As the cryptocurrency price soared, a lot of money moved at CryptoKitties from the end of last year to January. The cryptocurrency soared settled once, but recently TCG "GODS UNCHAINED" has recorded close to 3 million USD sales in the pre-sale. Etheremon has steadily grown and evolved and has shown growth since July, securing a number of users.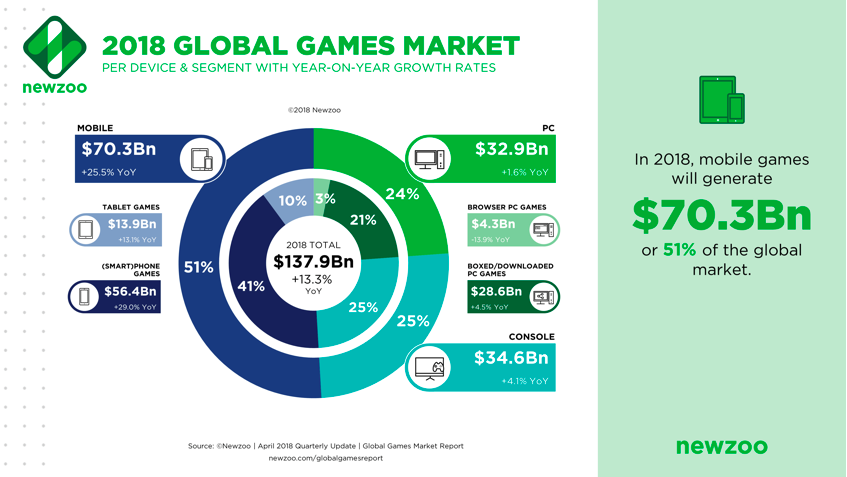 https://newzoo.com/insights/articles/global-games-market-reaches-137-9-billion-in-2018-mobile-games-take-half/
The global games market is said to be bigger than $130 Billion1).
In addition to the expansion of the market as a blockchain gaming, I think that the blockchain gaming is entering the existing games market.
GODS UNCHAINED is planning to integrate FIAT payment system as well. We can expect the blockchain gaming market expand as FIAT to flow into the market of blockchain game.
1) Mobile Revenues Account for More Than 50% of the Global Games Market as It Reaches $137.9 Billion in 2018
Trend of Blockchain Gaming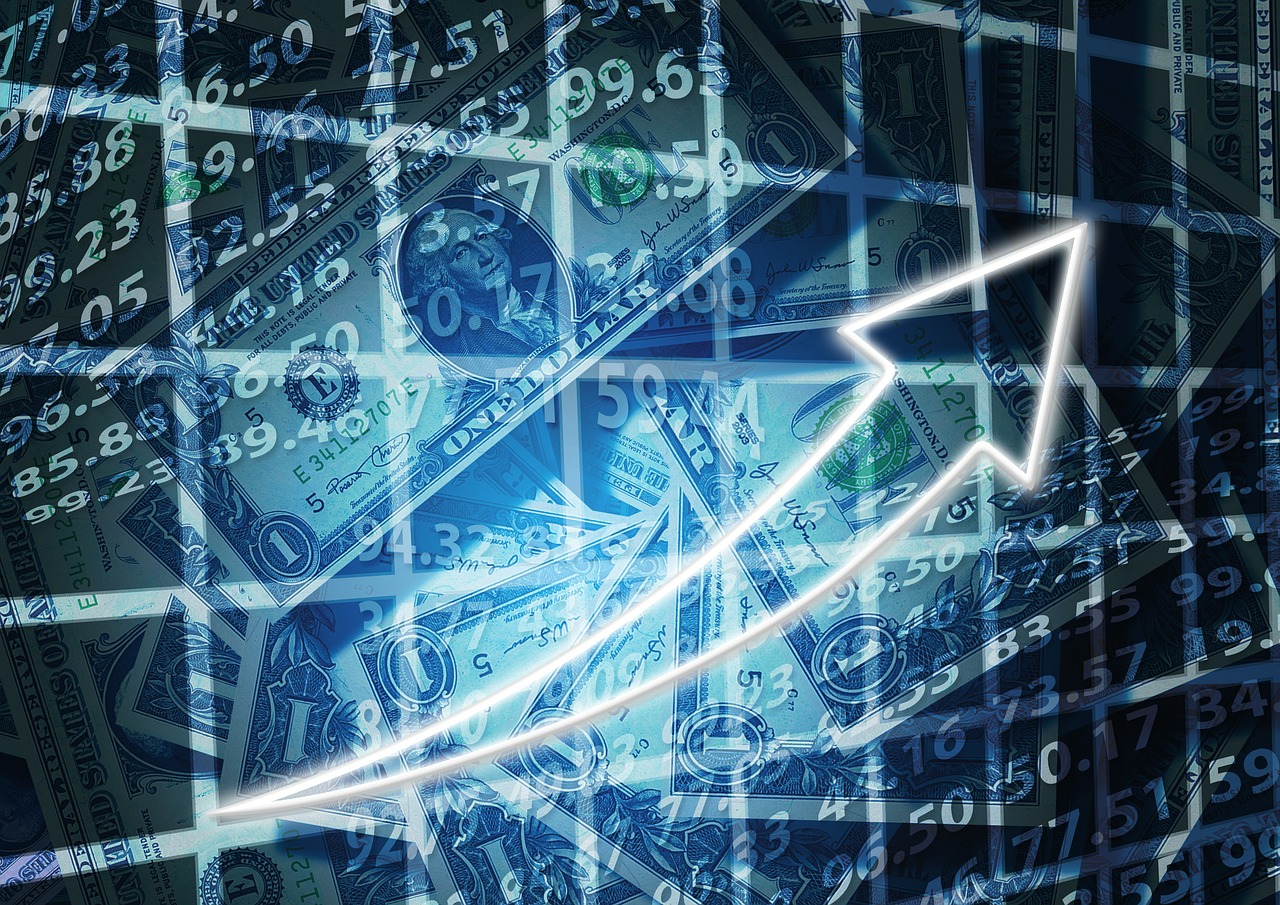 Game trend from famous games: Community & Topicality are important
CryptoKitties
Etheremon
ETH.TOWN
GODS UNCHAINED
These four games are keeping the top of the recent DAU (Daily Active Users). I will introduce each one of them.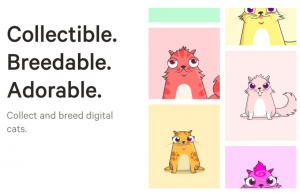 CriptoKitties:This is a game to collect and mate cats. There are loyal fans in this groundbreaking presence of blockchain gaming. KittyVerse started, it's a gaming platform by using cats.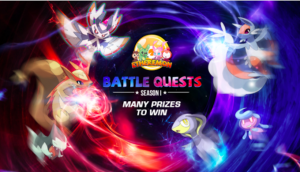 Etheremon:This is a game to battle on monsters. There has been existing from the beginning when the blockchain gaming became a topic. It has succeeded in building a community in Japan.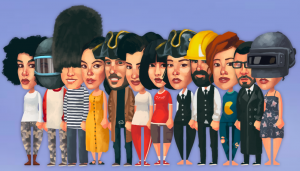 ETH.TOWN:Although it is a platform gathering simple game, players can also enjoy investment and dividends. It has been fully launched, and its popularity is increasing by getting a dividend.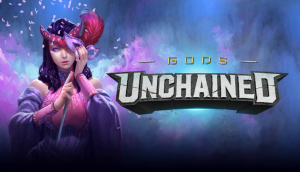 GODS UNCHAINED:This is a Hearthstone-like Trading Card Game. This game become a hot topic because e-sports tournament is scheduled to be held, and the total prize amount reaches close to $300k.
Early years there were lots of low-quality games that cannot be called games, but such games have already disappeared. In the four games that have succeeded at the moment, "platform" "community" "topicality" are considered as their key words.
Games, that failed to build community or creating buzz, disappeared without being played after being released. This is because blockchain gaming is such a small market. Since the game quality is still not high level, the marketing factor plays an important role.
Signs of growth on platforms other than ETH
Most of the current blockchain games are based on ETH. However, from around July, blockchains games on platforms other than ETH such as NEO, EOS, have been released. NEO is hosting blockchain game development competition. The number of dApps that base EOS is also increasing.
I played the game of each platform, and I understand that people and money are gathered in ETH to make the good quality games. Although I would like to expect growth of other platforms, the fact is that ETH is growing day by day as well. ETH will be the solution to games that survive. Even on a platform that is not ETH, projects with no supportive communities and buzz will not survive because of reasons described above.
Trend of browser wallet (WEB 3.0)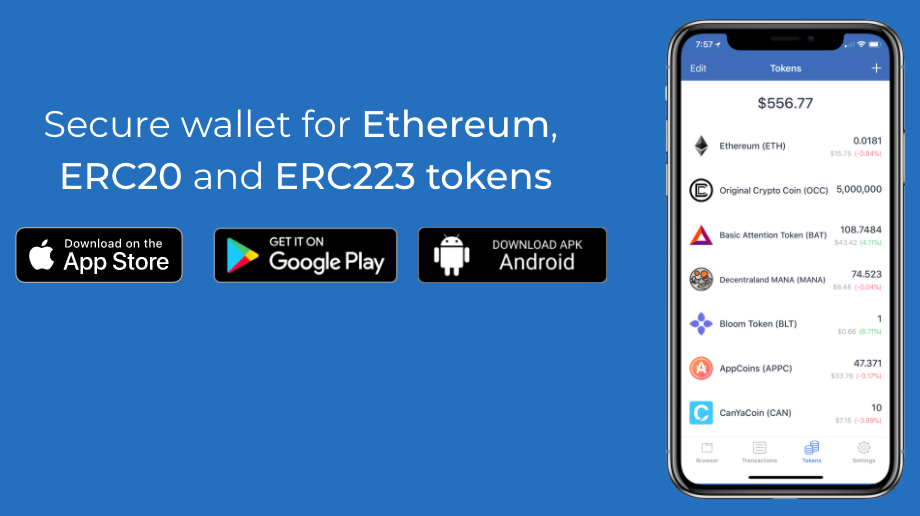 METAMASK and Trust are still strong
In order to play the blockchain games, you need a browser wallet to pay the cryptocurrency on the web. At this stage, there are many users of METAMASK on PC and Trust on mobile.
METAMASK has no competitors. Trust is bought by,the cryptocurrency exchange Binance. Binance announced DEX development is proceeding. METAMASK and Trust will stay as top runners for a while. Some users worried about security of METAMASK, but it became more secure by TREZOR.
Increase browser wallet
On the other hand, mobile browser wallets are increasing. e.g. Trust, CIPHER, Toshi, tokenpoket, qurage, Buntoy, opera, Status etc.
Trust has the disadvantage of difficulty to browse. On the other hand, Qurage and Opera are user friendly with tabbed browsing.
Challenges of browser wallets
The common problem of browser wallets is that the release on iOS version is not easy. It seems that approval cannot be obtained if the specification can access blockchain game directly.
Demand for browser wallet will continue in the future. That time will come when the game itself releases the official application with ability to manage game within the game. The demand for browser wallet is likely to be affected when that will happen.
One has to consider what type of business model they should be as games and dApps hubs are going to be. The trend is that proceeding with co-hosting AirDrop and increasing their traffic by posting on their own media.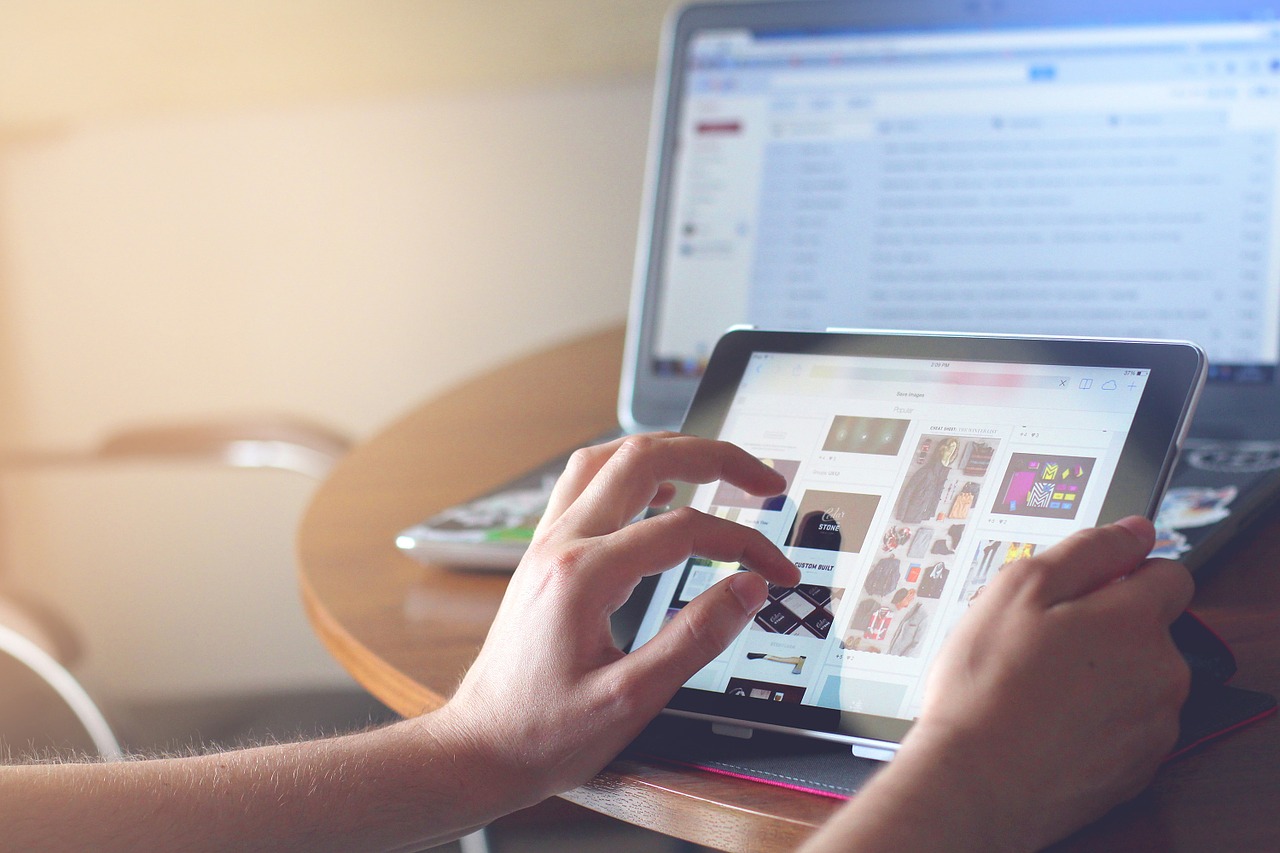 The Japanese blog & media hit the ceiling.
Blogs and media, which focused on blockchain games, are on the rise in Japan. Here are some representative ones.
Recently new media and blogs have not appeared. Especially, Axel Mark announces not only "Blockchain Game Info" but also "PlayDApp" to register with pre-sale, differentiation from other companies.
There is no dApps store site in Japan yet, so I think that it can be a unique website even making a Japanese site like "dapp.com" to be introduced below.
Dapp.com, cryptogamers.com became conspicuous
There are not so many media handling blockchain games in overseas. Recently, "dapp.com" (Store type) and "cryptogamers.com" (Media/Community type) actively promote cross-promotion with games and steadily grow. There are many people who have seen their GiveAway promotions.
"DAPP.TECH" and "dapp news" are also known, in the dApps view point.
However, "dapp.com" and "cryptogamers.com" have more thousands of PV than "DAPP.TECH" and "dapp news". That it is an interesting phenomenon that gamers are investigating fervently.
Blockchain gaming will continue to expand
Improvement awareness of general gamers
By spreading to general gamers, the market for blockchain games will expand rapidly. I introduce the signs are starting to appear even it is small now.
MLB CryptoBaseball is a blockchain game that players can collect players in partnership with Major League Baseball. Since the Major League Baseball is so famous, which has played an important role in the success of MLB CryptoBassball.
GODS UNCHAINED announced holding e-sports tournament. Because e-sports is popular in oversea, this also contributes to raising awareness. In addition, "Game with" begins doing media related to blockchains in Japan.
FIAT Payment
A big hurdle for playing a blockchain gaming is the access to cryptocurrency. Even now, ETH payment is common. However, at War of Crypto's pre-sales could accept payment with PayPal.
GODS UNCHAINED has a plan to accept payment with FIAT. If this trend also spreads to other games, the hurdle to play the blockchain gaming will drop considerably.
However, registration of the FSA is necessary to buy blockchain assets by FIAT in Japan. That's why it is uncertain whether it will be realized.
Improvement on user experience
Blockchain gaming technology is also progressing. The user experience has improved significantly than the initial stage by appropriate off-chaining and implementing side chains such as LOOM and Zilliqa.
Of course, the quality is not enough compared with existing games.
Until gas bills will be free or cheaper, further scalability is improved. It seems that the hybrid type will be mainstream, which means using blockchain for only characters and items while other operations are done under off-chain.
As a player, I feel attractive as I can trade assets freely. Hybrid type is a good method of improving the user experience while enjoying the advantages of blockchain games.
Perspective
Blockchain gaming has been growing greatly in the last 6 months. Blockchain games with high gaming quality has been announced recently. I see a vision of blockchain games that general users feel free to play.
Some elements are found that are necessary for the market to expand, and further development can be expected from now!
If you want to learn more about blockchain games and platform trends, please see "Up-to-Date Blockchain Gaming, Platform, Japanese Company".