Popular dApps game in Japan is BitPet, but KryptoKitties. There is a difference in fashion bettween Japan and the others.
Why BitPet is so popular in Japan ?
Understanding BitPet's succsess is important to make your dApps game popular in Japan.
Affiliate reward is high.
Character design is cute.
There are influencer and analyzer.
BitPet's affiliate: 20% of the amount that invited player pay as fees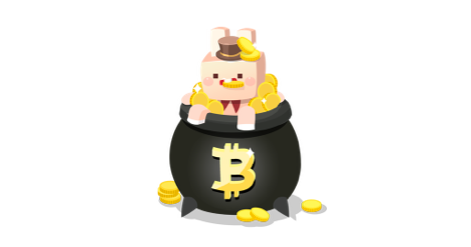 The most important thing to make the dApps game popular in Japan is high affiliate reward. In BitPet's affiliate system, you can earn profits 20% of the amount that invited player pay as fees. This is the same as Binance that became the world's largest exchange.
Bloggers love affiliate program. If affiliate reward is high, it tends to be a topic because of them.
BitPet's character design is cute for Japanese
Comparing Cryptokitties and BitPet, most Japanese would say " BitPet is cute". Etheremon is also popular, because its design looks like Pokemon that is easy to accept for Japanese. In this way, caracter design is important factor.
Influencer make the dApps game popular
Influencer helps your dApps game to be popular. Japan is a developed country of the dApps game, but dApps gamers are rapidly increasing.
They are famouse dApps influencer.
If you make a good dApps game, how about trying contact with them? EthTown gaind great attention by planning event with Hikaru Nemoto.
🎁プレゼント企画🎁

注目のdAppsゲーム『イーサタウン』の「カスタムキャラ作成権」を1名にプレゼント!
自分や家族の写真を使ったキャラを開発に作成してもらえます。

■応募:
①このツイートをRT
②イーサタウン登録⇒https://t.co/GzSNrxFZZm

■期限:3月30日17時

■抽選:あたるぞ pic.twitter.com/svnc2yN6gy

— 根本晃(Hikaru Nemoto)@暗号資産/アフリカ・ルワンダ (@dujtcr77) 2018年3月28日
Analyzer increase new player
Some Japanese players analyze dApps game. They analyze the characteristics of pets, traded price, popular body part, status that is easy to win in the race and they share it. By these infomation, new player could get to start easily.
The dApps game is a minus sum game for players. Containuous player increase is important to get the game played for a long time. For the same reason, the administration should not make the commission to high.
Learn from BitPet
If you want to make your dApps game succeed in Japan, you should play BitPet once.
>>BitPet