BitPet is a popular blockchain game in Japan. Players own pets, breed and trade them. All pets are recorded on blockchain. After being launched minigame in March 2018, over 100 gamers play BitPet.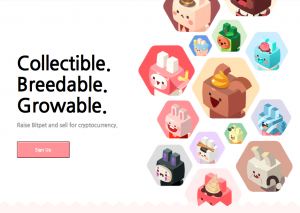 You Can Earn Profits
Sell pets in marketplace.
Win the BitPet race.
Invite your friends.
Sell Pets in Marketplace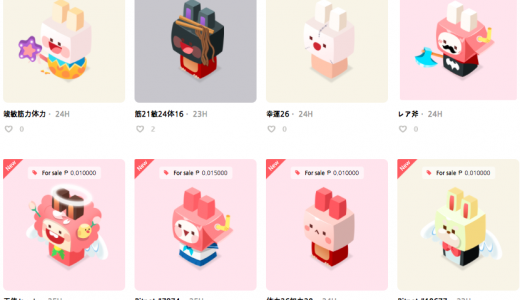 In the marketplace, many kinds of bitpets are traded. Bitpet have level and 5 status STR, DEX, CON, INT, LUK. After launched bitpet race, strong pet price increased rapidly, especially DEX: 26 pet. 26 is the highest value of level 0 pet. On the other hand, the price of strong pets except for DEX are still cheap.Therefore, if you buy them now and sell them after launching another minigame, you may earn profits.
You can get pets by Random box as well. Random box is 0.012 ETH and sometime you would get level 1 pet. But it is not efficient. To get strong pets, you should use marketplace.
Win the Bit Race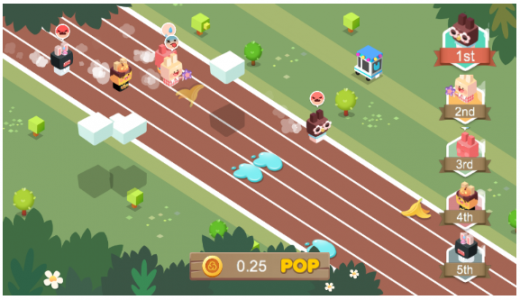 You can earn ETH by winning Bit Race. Bit Race is It is important to own strong pets to win. Buy in marketplace. In this game, DEX is the most important status. If you win in the level 0 race, you get 0.025 ETH, 2nd 0.015 ETH and 3rd 0.010 ETH. Entry fee of Bit Race is 0.010 ETH in level 0 race. So, you should finish within 3rd. To earn efficiently, don't use bitpet less than DEX:25.
Invite Your Firends

BitPet has a refferal system. You can earn 20% of the amount that your invited friend pays as fees. BitPet is not still popular except for Japan, and Japanese is not good at English (like me). So, if you have a blog or medium account, it is chance to earn profit by inviting someone.
How to Start Playing BitPet
Register BitPet ( E-mail, password)
Send ETH to BitPet
Then you get POP ( 1ETH = 1POP)