This is the blockchain gaming report what I deliver indeterminately. Please refer August report to understand the transition. It was only two months ago, but it might be nostalgic. I will summarize trends of Japan and outside of Japan in September and October.
The transition of the attraction of blockchain gaming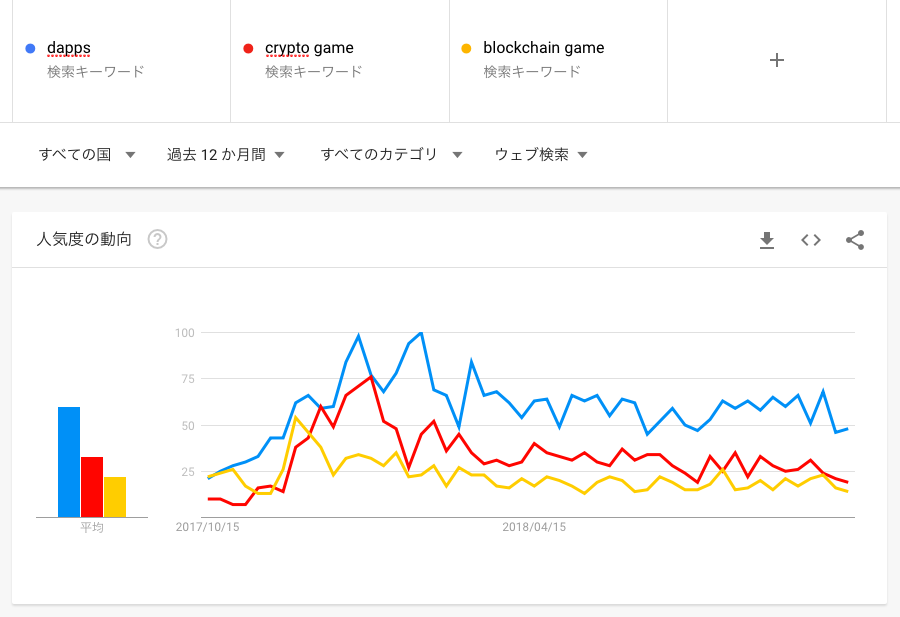 This google trend shows the popularity of "dapps", "crypto game", and "blockchain game".
It has been flat for the past several months. Some blockchain events have been held, but it seems they didn't make much impact on that.
Blockchain gaming trends in Japan
Japanese up and coming Blockchain game:MyCryptoHeroes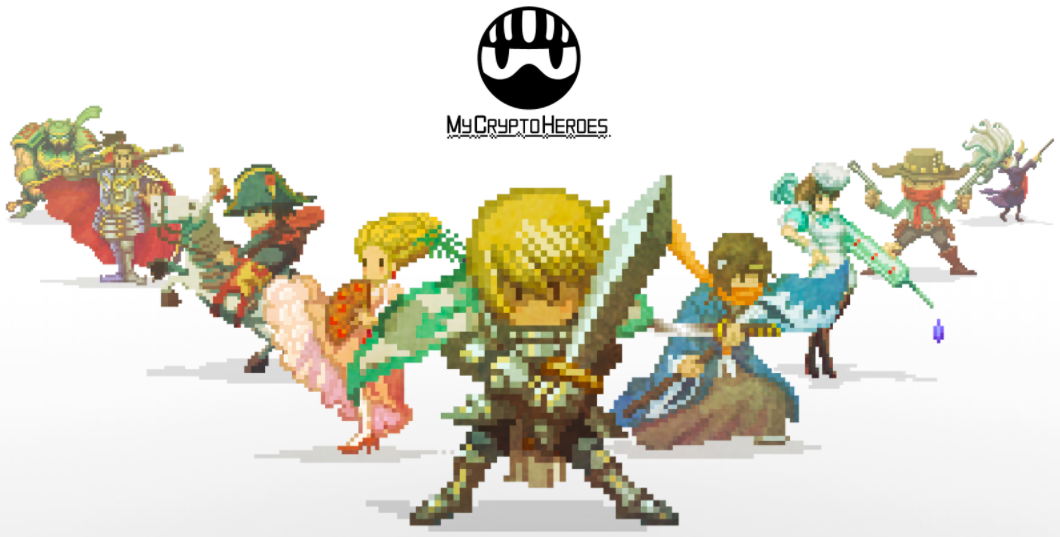 Attraction as a search trend is flat. However, MyCryptoHeroes is becoming a hot topic in October. Mycryptheros is a blockchain gaming developed by double jump.tokyo of DLE group.
The reason for such a high attention of MyCryptoHeroes
Gas fee free playing by using LOOM side chain.
The official does airdrop positively. Everyone can play without buying presale asset.
Good game balance. Even weaker heroes can beat stronger presale heroes by tactics.

 
It is highly evaluated that good game balance and game design which players can play without spending much money, compared with the previous blockchain games. On the other hand, the transaction jammed on the LOOM network. It seems that a lot of things will come out that you do not know when they actually try. As developers have to face these new challenges at all times, an umbrella organization such DLE is important to continue development. Before you will enter the new game pre-sale in the future, I suggest checking the existence of an umbrella organization.
The negative impact, but awareness of blockchain games increased:Crypto Spells flaming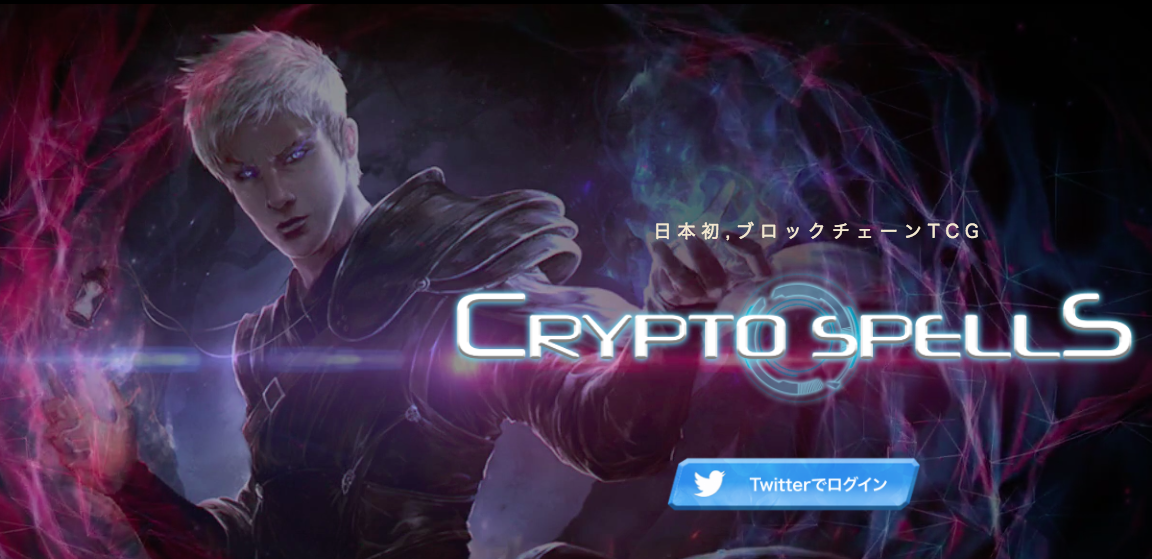 Crypto Spells got presale flaming because of copyright problem and so on. After all, presale stopped and refunded. I hope Cryptospells would come back. However, it may be difficult.
Although the pre-sale was disappointing, it gave a riot small impact to Japanese blockchain gamers. So far the pre-sale was an event only within the blockchain gamers. I recognize this accident positively that a blockchain game was able to go outside of blockchain market.
Culture difference between blockchain gamer and existing gamer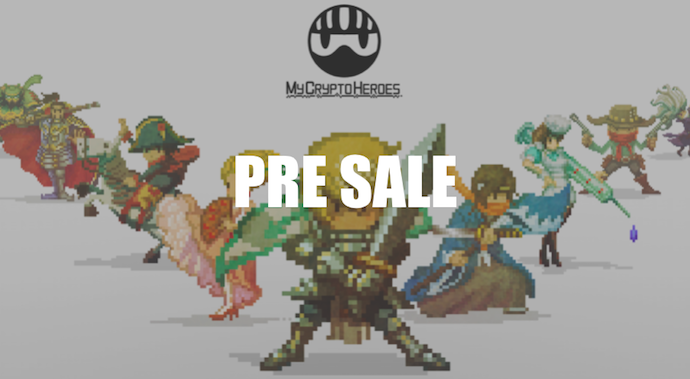 For block chain gamers, doing presale is normal for financing development before the game launching. However, existing gamer feel 'Why do you collect money though before the launch?' If the developper forgets this, there is a possibility to be like Cryptospells. But, some players want to buy cheaper assets in pre-sale and sell higher after the game becoming popular.
"Investment Position" and "Gamer Position". These two balance is a challenge for the block chain game that blockchain games reach existing gamers in the future. It is one way to separate the investment part with the main rank match content, like Etheremon's land system. I expect the game design of Myryptoheroes which also has the land system.
DApps other than games also started:Trends of LINE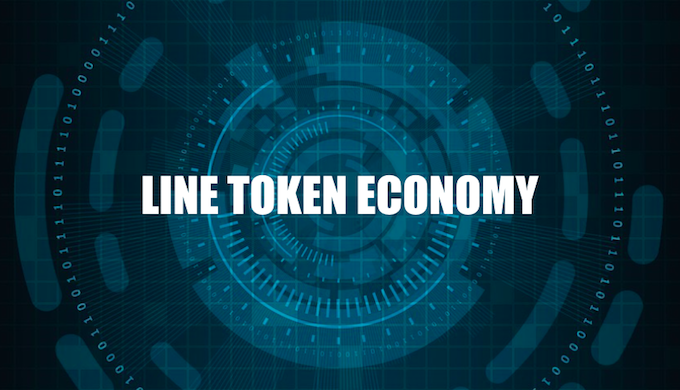 Outside of the game, LINE started dApps. They developed their own blockchain and constructed a token economy using a cryptocurrency called LINK. The dApps is already running to get cryptocurrency LINK.
Regular users are not aware of cryptocurrency or dApps. They recognize of "Line points can be earned with an application made by LINE". When you build your own chain so as not to feel block chains, when is it wonderful. It is wonderful that in order not to feel block chains, they built their own chain.
Block chain game media didn't increase
I think that it is necessary to increase the number of blockchain media in order to expand the recognition level of the block chain game. I'd like the media and social media to be active, but the media tends is stable as in the trend shown at the beginning.
The recent hot media is 'Piprycto'.
Cute characters introduce games in a conversational style. It's fun and easy to understand. Since Piprycto provides useful information on Twitter, I recommend to follow.
Altema and gamewith of major game media entered. However, they cannot follow up on the latest information on the blockchain game. It should be the result of corporate judgment that it is not likely to earn yet. On the other hand, Axelmark media "Blockchain Game Info" actively promotes writers and provides the latest information. The blockchain TCG "Contract Servant" under development is also expected.
Blockchain gaming trends outside of Japan
Some EOS projects have came. However, most of them are

 

gambling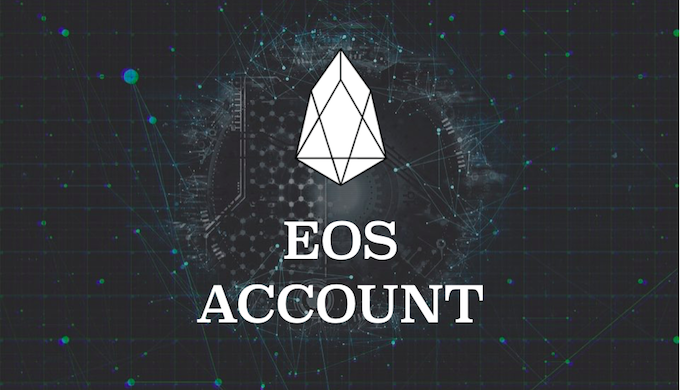 In order to solve the ETH scalability problem, the EOS project is paid attention to. I hear about the story, so I actually used it. Certainly, the transaction fee seems to be free and the processing speed is quick. Current dApps are almost gambling. I only know EOS knight we can recognize as a game. Because there are security concerns, I think that should be used as a side chain without putting assets in it. Creating an account is also very complicated and fee-charged. You may feel that EOS is not all-purpose when you use EOS acctually.
MLB crypto baseball is very good game

I think that the most popular out side of Japan game is "MLB crypt baseball". Associated with Major League, actual baseball player figures are assetized. Because the system reflects the result of the actual MLB game, I do not care about the ETH transaction waiting time. (The server was weak, but it is not a problem with blockchain technology.)
"Weak points of ETH can be overcome by game design"
It is a good game which showed. Lucid, which develops crypt baseball, also develops expected games such as "CSC" "CrypticConjure". However, I am sad that they have not care about the Japanese market at all
Financing using cloud funding such as Kickstarter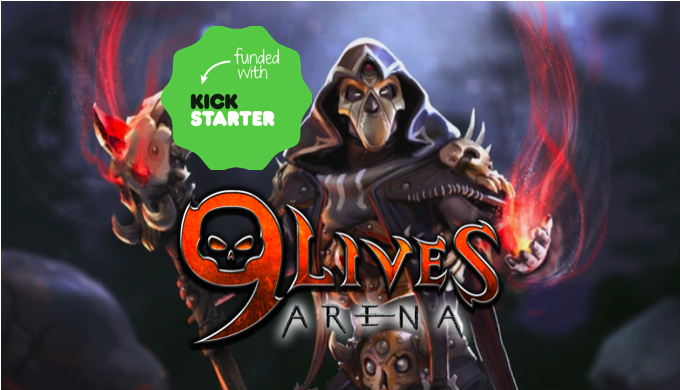 For raising the recognition of existing gamers, some games use Kickstarter. Developers can only raise funds from players having cryptocurrency with ETH payment. If you use Cloud Funding you can procure with Fiat. It is also effective for stabilizing development management. There were "9 LIVES", "Zombie Battleground" and "Hush Rush" using crowdfunding. (HushRush used the only IndieGoGo) I think that it is fair as a player should recognize as an investment.
Summary
When we compare Japan with overseas trends, I feel Japan is leading than overseas. It seems that Japan will be the first to reach existing gamers. I want a game that can achieve both "investment quality" and "game quality" come out! MyCryptHeroes will be the first game I think.